Retail Chains
Our Sales Representatives regularly call on more than 1,800 points of sale owned by retail chains. Our Key Accounts Department negotiates the terms and conditions of co-operation and promotions and maintains day-to-day contact with the buyers.

Retail chains we co-operate with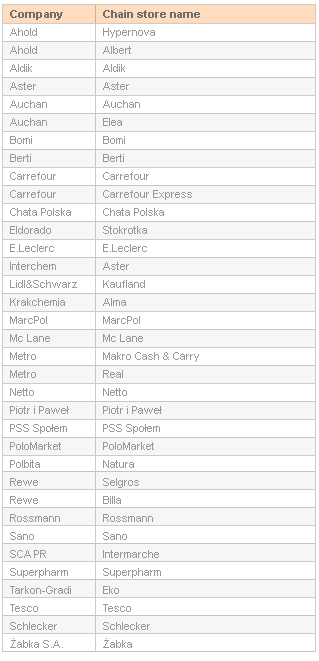 Contact us
We will be happy to take your questions and to tell you more about our company and service.
tel.: +48 22 646 22 77
e-mail: biuro@rada.pl
Career
You want to join the team of our specialists?

Who Chose Us?